Analysis Kolkata Class stealth guided missile destroyers
The Kolkata class destroyers  (Project 15A) are the 3rd most powerful surface combat ships of the Indian Navy after the aircraft carriers and Visakhapatnam class destroyer. The class is made of 3 ships: INS Kolkata, INS Kochi & INS Chennai.
The Project 15A Destroyers are the follow-on ships of the legendary Project 15 'Delhi' class Destroyers which entered service in the late 1990s.
Conceived and designed by the Indian Navy's Directorate of Naval Design, the P15A ships have been christened after major port cities of India: Kolkata, Kochi and Chennai.
Status and delivery
The Indian Government ordered three Kolkata-class destroyers in May 2000. The ships were built by Mazagon Dock Limited (MDL) at their Mumbai shipyard.
Idian Navy INS kolkata and INS Chennai next to INS Vikramaditya aircraft carrier
INS Kolkata was the first of the class. The ship was laid in September 2003, was launched in March 2006, and delivered to the Indian Navy in July 2014. The vessel was commissioned in August 2014. INS Kolkata took 11 years to build. Program delays were blamed by Defense Minister A. K. Antony on the delay in supply of warship-grade steel by Russiα, which forced India to develop its own steel manufacturing capability.
The second of class, INS Kochi, was laid on 25 Oct 2005, and launched on 18 Sep 2009 and commissioned in September 2015. It took 10 years to build.
The last ship in the class, INS Chennai, was laid in February 2006. It was launched in April 2010 and was commissioned in Nov 21, 2016. It took almost 11 years to complete.
Each Kolkata class destroyer had a cost of about $950 million (₹3,887 crore).
Design
Conceptualised by the Indian Navy, the detailed design phase for the class was completed by MDL. Kolkata-class is a follow-on model of the Delhi-class and is fitted with modern weαpσns and sensor systems. The propulsion system of the Delhi-class was also retained with minor upgrades. Most of the systems integrated in the ships are designed and built in India.
The destroyers are also equipped with an action information system and an atmospheric control system. The modern stealth destroyers demonstrate superior anti-surface warfare (ASuW) capabilities. The vessel has an overall length of 163m, a beam of 17.4m and a draft of 6.5m. The full load displacement of the ship is 7,400 t (7,300 long tons; 8,200 short tons) full load.
Speed: 30 knots (56 km/h)
Range: 6,000 nmi (11,000 km) at 18 kn (33 km/h)
Complement: 50 officers and 250 ratings
Kolkata Class destroyer Propulsion
The Kolkata propulsion is COGAG (Two combined gas turbines). It includes 2 Zorya M36E gas turbines, 4 DT-59 reversible gas turbines & 2 KVM-diesel engines. It also has MWE Wartsila WCM-1000 & Kirloskar 1 MV AC electrical generators.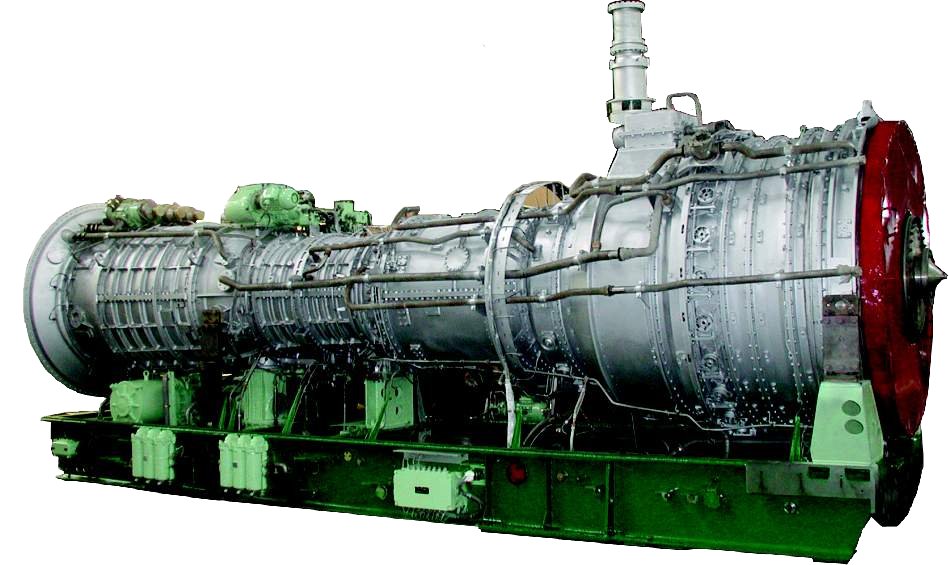 DT-59 reversible gas turbine
Ukrαiniαn Zorya Production Association M36E gas turbine systems, producing more than 64,000 HP. The M36 gas turbine system compromises four DT-59 reversible gas turbine grouped in two pairs, driving two propellers through two RG-54 gearboxes. There will be 4 separate Russiα-made gas turbine electrical generators, two in each engine room. Fresh air for the turbine will be drawn through two large stacks, one after the bridge superstructure and one aft.
The two KVM diesel motors are provided by Bergen and Garden Reach. Four Wartsila WCM-1000 generators and Kirloskar AC generators supply onboard electricity. The propulsion system provides a maximum speed of 30kt.
The intricate power supply management is done using APMS, and remote control and monitoring of machinery is achieved through the ACS.
While Machinery Control Rooms (MCR) of previous warships featured manual controls and analogue dials, the MCR onboard the Kochi is completely automated. Officers here monitor firefighting systems, propulsion and auxiliary systems, power generation, the ship's stabilizers, her air conditioners and four large Reverse Osmosis Plants that provide the ship and her crew with abundant fresh water. The data provided by the MCR's systems are part of the Ship's Data Network (SDM), the backbone of what is an information highway onboard the ship.
Armament
The missile systems include 32 Barak 8 (LR-SAM) air defense missiles & 16 Brahmos anti ship missiles with extra space available for future add ons. Other weαpσn systems include a 76mm main gun, 4 AK-630M 30mm guns, 2 RBU-6000 ASW rocket launchers and 2 twin 533mm torpedo launchers.
The 16-cell universal vertical launcher module (UVLM) fitted on the ship can launch BrahMos missiles. There are two vertical launching systems (VLS) for Barak SAM (surface-to-air missile). The ships seems to have space for future installation of more VLS systems for new missiles such as Hypersonic Brahmos, Barak 8 ER, Nirbhay, etc.
BrahMos anti-ship missile
BrahMos is an anti ship, sea-skimming, supersonic cruise missile, whose high speed of up to mach 3 makes it very difficult to intercept.. In addition to making it difficult to intercept, this speed also imparts a greater strike power. In addition, the BrahMos is equipped with stealth technology designed to make it less visible to radar and other detection methods. It has an inertial navigation system (INS) for use against ship targets, and an INS/Global Positioning System for use against land targets. Terminal guidance is achieved through an active/passive radar.
Brahmos missile fired from Kolkata class destroyer
BrahMos is a two-stage missile with a solid propellant booster engine as its first stage which brings it to supersonic speed and then gets separated. The liquid ramjet or the second stage then takes the missile closer to Mach 3 speed in cruise phase. In addition to making it difficult to intercept, the high speed also imparts a greater destructive power due to large kinetic energy on impact.
The missile has a flight range of up to 450 km with supersonic speed all throughout the flight, leading to shorter flight time, consequently ensuring lower dispersion of targets, quicker engagement time and non-interception by any known weαpσn system in the world.
It operates on the 'Fire and Forget Principle', adopting varieties of flights on its way to the target. Its cruising altitude could be up to 15 km and terminal altitude is as low as 4–5 meters. It carries a conventional warhead weighing 200 Kg.
BrahMos can be launched in single or in a salvo from a ship towards single or different types of targets within an interval of 2–2.5 seconds in various trajectories.
BrahMos is equipped with stealth technology designed to make it less visible to radar and other detection methods.